All PTO programs, events and initiatives throughout the school year are funded by the Bowen community. There are several fundraising events throughout the year as well as the annual donation drive. The PTO also receives funding through programs such as company matching, Amazon Smile, and Box Tops, which all are encouraged to use. Click here for a list of companies with matching gift programs.
All donations are tax deductible.
Any amount is appreciated.
Thank you for your support!
The Top 10 reasons to donate to the Bowen PTO
10. Fun – check out the new play structure, built with PTO funds in 2015
9. Enrichment – Creative Arts and Sciences is one of the largest investments of PTO funds
8. Learning – Classroom support and mini grants enhance the student experience
7. Intrigue – Mystery dinner! (speaks for itself…)
6. Community – Events to keep the entire family engaged
5. Exploration – Hundreds of science experiments on one day
4. Entertainment – The 5th grade musical – a big hit every year – stay tuned for how this looks in 2022
3. Empathy – Understanding our Differences reaches kids on a different level
2. Appreciation – Show your teachers how much their work matters
1. Kids – it's why the PTO exists. For them.
Donate:
To make a one-time contribution or to set up a recurring monthly payment  using a credit or debit card, please click the PayPal "Donate" button here:
To make a donation via check:  Please make your check payable to Bowen PTO and place it in the Treasurer's PTO Box in the school lobby, or mail it to:
Bowen PTO
Attn: Treasurer
280 Cypress Street
Newton Centre, MA  02459
Your donation may be worth even more: Check if your company has a matching gift program!
Shop:
It's easier than ever to support Bowen PTO programs!

When you shop with Amazon Smile, the Bowen PTO will earn a percentage from qualifying purchases. Amazon will only be able to track your purchase if you click on this link.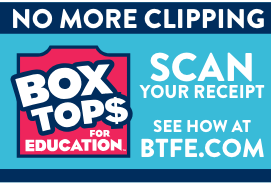 1 – Download the Box Tops App and set your school to Bowen School located in Newton Center, MA.
2 – Scan your receipt when leaving the supermarket.
3 – BoxTop$ will donate $0.10 for each participating product to Bowen PTO programs. Need some assistance? Click here for step-by-step instructions!
Click here for a current list of participating Box Top$ products.
Thank you for your support!