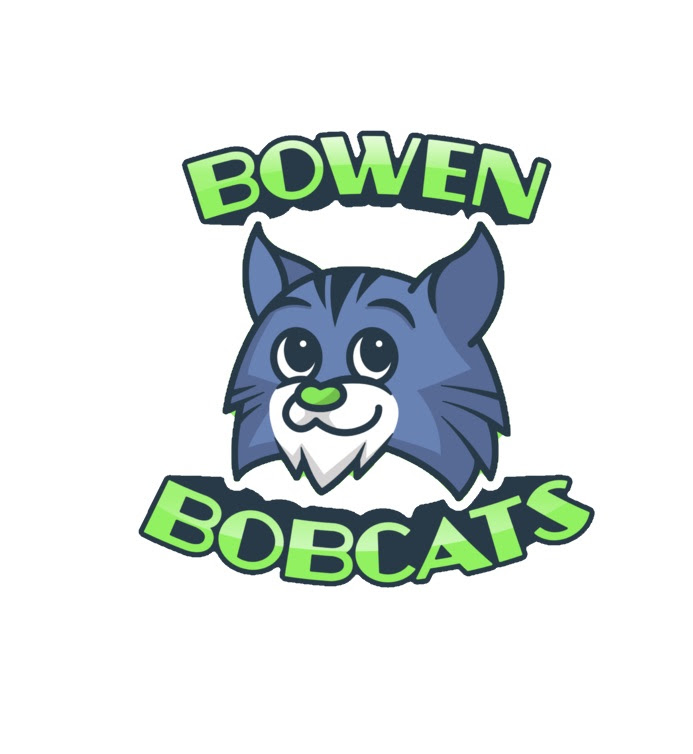 Welcome to the Bowen PTO! There are many programs, events and initiatives happening this year that will enrich our students' experiences and enhance our Bowen community. We wholeheartedly invite you to participate in PTO activities throughout the year and thank you for taking the time to be involved. It is a sure way to put a smile on your child's face.
Upcoming Events and Opportunities
Congratulations to the PTO Raffle Winners!
The Bowen PTO raffle winners are now posted in the lobby of the school, outside the school and here.
If you've won a prize please pick it up any morning this week (Tuesday-Friday, May 24-27) between 8:00 and 8:20 in front of school. Parents must pick up prizes.
If you cannot make it to school this week in the morning, please email us at raffle@bowenpto.org to coordinate pick up.
Thank you to everyone who helped make this Raffle such a wonderful success!!!
PTO Raffle Committee
Thank you to all those who donated prizes, including:
ActiveMinds Tutoring LLC * Altitude Trampoline Park * American Girl * Anna's Taqueria * Barry's Bootcamp * Bay State Skating School * Belkin Family Lookout Farm * Bertucci's * Boda Borg Boston * BONAPITA * Boston College Athletic Department * Boston Crawling * Boston Duck Tours * Burn Boot Camp * Buttonwood * Cabot's * Camp Frank A. Day * Charles Riverboat Company * Choc-Allure * Clayroom Brookline * Coco Nails * Community Boating * Costco * CVS * David's Tea * Dellaria Salon * Discovery Museum * Down Under School of Yoga * Empow Studios * Energy Fitness & Gymnastics * Extra Innings * Folklorica * Galit's Treats Café & Bakery * Goldfish Swim School * Holly Cleaners * Indulge * Institute of Contemporary Art * Jammin' With You * JCC * Johnny's Luncheonette * JP Licks * Landry's Bicycles * Launch Framingham * Lauren & Lola * Learning Express * Legal Sea Foods * Mass Audubon * Mass Bay Lines * Mathnasium * The Newton Mayor's Office * Mida * Milton's * National Lumber * New Art Center * New England Aquarium * Newtonville Books * O'Hara's Food & Spirits * Old Sturbridge Village * Peabody Essex Museum * Picaboo * PixieLane * Polkadog Bakery * Puppet Showcase Theater * Roche Bros. * Rosenfeld's Bagels * SoulCycle * Southwick's Zoo * Story Starters * Summer at Park * Sweet Tomatoes Pizza * The Painting Place * The Preservation Society of Newport County * The Sports Hub * Thistle & Leek * Total Wine & More * Newton Fire Station * Trader Joe's * Treat Cupcake Bar * Treetop Adventures * Volante Farms * Walnut Market * Wegmans * West Suburban YMCA * Woops!
Plus these Bowen Families:
Appel, Astala, Behr, Bradley, Casey, Flatto, Florence, Gaab/Alkan, Geffen, Gomez, Gordon, Hammond/Kechley, Hildebrandt, Hoffman, Hoitash, Horstmann, Martinez, Minnah, Mohamed/Levy, Mohan, Moore, Panero, Platt, Sakin, Silber, Wang/Reinhard
Spring Fling – THANK YOU!



Thank you to all of the volunteers who made Spring Fling a success!!
Thank you to all of the families who joined us at Spring Fling and especially to the families who helped keep the stations running. Thank you especially to Diane Gomez, Alli Behr and Carol Aboud Moore who coordinated the program and to Mr P for the amazing support at school and to the NEWTON FIRE DEPARTMENT for the cameo!! What a fun day!
Bowen Elementary 5th Grade Presents: Fables by Arnold Lobel



Ms. Granada and our 5th grade students are very excited to present Fables. The students have been working very hard writing scripts, designing and building sets, learning to work the lights and sound board – all on top of memorizing their lines and figuring out how to deliver them with impact!
Students in other grades will see the production during school, but may join with their families for the evening performances. Please contact chair@bowenpto.org for tickets or questions.
Spirit Wear to be Delivered Week of June 6th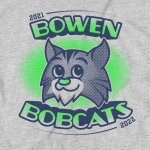 Thank you to all who have placed orders for Spirit Wear, supporting the 5th Grade Activity Fund. Orders will go home with Bowen kids the week of June 6th. Others will be contacted to coordinate pick up.
Bowen's Book Fair and Art Night is Back – Thursday, June 9



Book Fair 8:00am-8pm in Bowen Gymnasium
Great variety of kids' books for all ages! Picture books, chapter books, nonfiction and more!
How it works: Students will have a chance to look for books with their classes during the school day. Students can buy books with money from home (cash or check made out to Bowen PTO), or select books to get later with their families. Family members are welcome to come after school (3-6pm) or during Art night (6-8pm) to purchase books as well; cash, checks, and credit cards accepted. Art from students in all grades will be displayed throughout the school. Parents are also welcome to volunteer during their child's classroom time (see below). Please note, purchasing books at the Book Fair is completely optional. The books are reasonably priced and all proceeds benefit the Bowen School. The kids always have a great time finding new books to read!
**Be sure to check out the wish list books to donate to classroom teachers and specialists – Buying a book for a teacher's classroom is a great way to say "thank you"!
Art Night 6pm-8pm in Bowen Lobby and Auditorium
Pizza and bake sale items will be available for purchase to raise funds for Bowen.
Mark your calendar and join us for a day full of celebrating books and the arts!
Volunteers Needed!
Book fair: It's been so long since we've been able to volunteer in school. Now's your chance to see your kids in the environment they spend so much of their time. Volunteers are needed to help kids select and purchase books, and to help with set-up/clean-up and with book and food sales during the event. Many families enjoy volunteering during their child's classroom book fair time as it is an opportunity to see your child during the day and interact with the entire class. Sign up here.
Bake sale: Our Bake sale has become a tradition. Donate delicious bake sale items on the day of the event to support the bake sale and Bowen school. No nuts please. All Baked goods can be dropped off any time during the day in the gym at the Book Fair or bring them to Art night with you. Sign up here.
We appreciate your help to make Bowen Book Fair and Art Night a success! If you have any questions, please contact Seema Joshi at sjoshi77@gmail.com.
Juneteenth with Bowen FORJ, June 13-17



In honor of Freedom Day and the work necessary to learn and grow as a community, the Bowen FORJ chapter is partnering with Newtonville Books (10 Langley Rd., Newton Center, MA) to help diversify our home libraries with books that celebrate justice, identity & equity.
From June 13th and 17th visit Newtonville Books and purchase books from the FORJ Juneteenth display table and the Bowen PTO will receive 20% from each purchase! Hard copy flyers will come home with each student in June.
PTO Volunteer Appreciation Night, June 15th



June 15th, 8:00 pm, in person!
Have you helped with a PTO event this year? We want to celebrate YOU!!
The PTO is able to do all it does because of the amazing contributions of all of you. If you contributed your time and energy this year, join us to celebrate our amazing accomplishments!
Email chair@bowenpto.org for details.
LGBTQ+ Families Meet-Up



June 17, 5:30 PM, Bowen Playground
The PTO is happy to support a LGBTQ+ Community Meet-up. It's an opportunity for LGBTQ+ families and staff to socialize and meet. You don't need to RSVP to attend, but it always helps to have a headcount. Please email Naomi Roth-Gaudette (one of two Moms to Avril in 3rd grade and Sylive in Kindergarden) if you are planning on attending or if you are interested in future Queer Bowen events. Roth.Naomi@gmail.com.